I've gathered my most favorite people in the eyecare industry who have products that make fantastic gift ideas!
Eye Love Life Designs is my most favorite optical shop with a wide variety of the most creative eye themed gifts!
Eye Power Kids offers a variety of clever hand painted and 3-D printed optical gift ideas.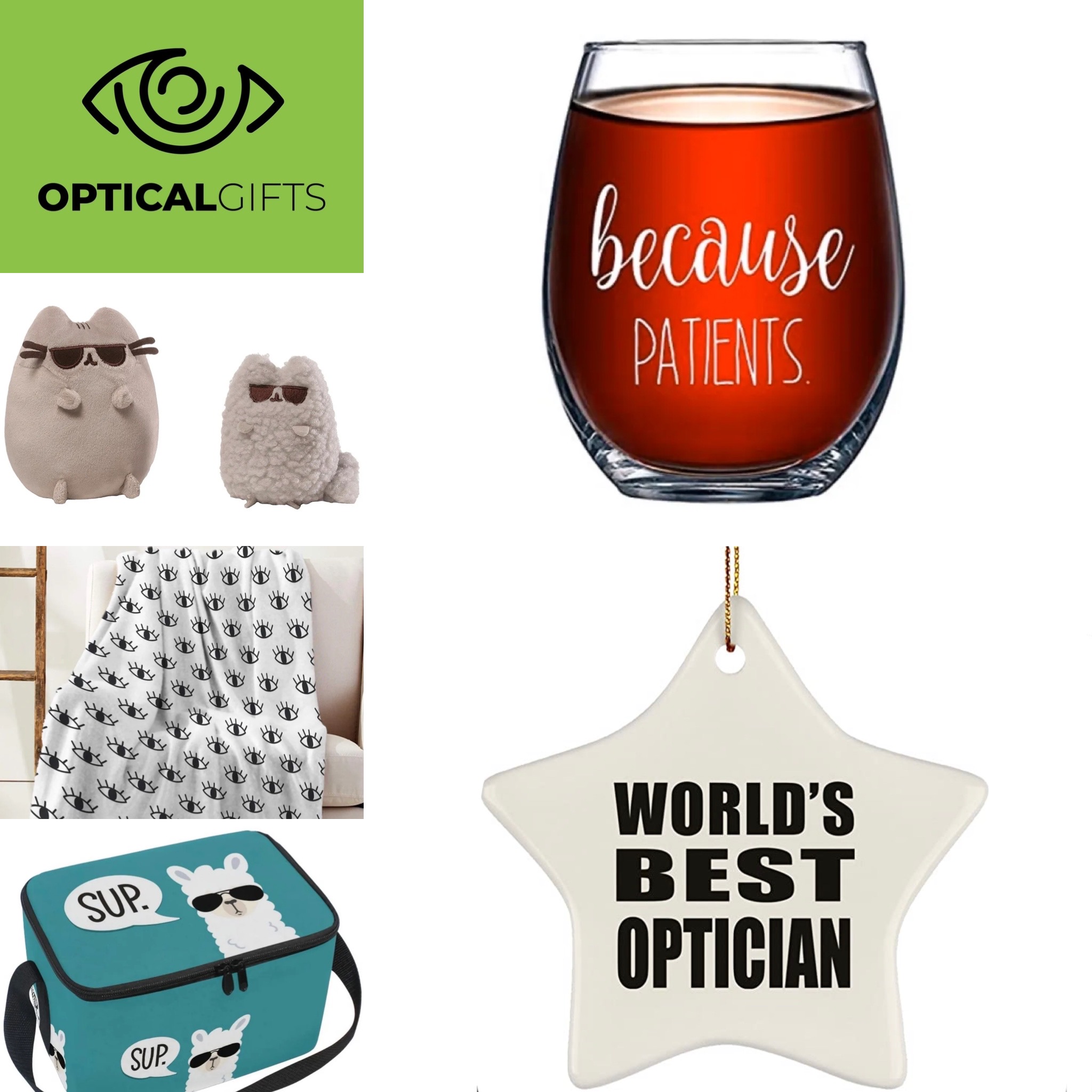 OpticalGifts.com finds all of the best optical gifts on Amazon and curates them all on the one website!

The Octician (an Optician) illustrates all of the optical items. Her products are available in two places: Etsy shop and Red Bubble.

Last but not least, Classically Romantic has got all of the best optical jewelry!
BONUS:

Amazing Eyewear – The Holy Grail on Eyewear design is a unique oversized coffee table book on great independent eyewear, with stories from amazing designers, architects, artisans, and journalists on true eyewear Design. This 250+ page hardback features the best independent brands from our industry. It's the perfect gift under the tree of any eyecare professional or eyewear fashionista!